Check your total RAM capacity
Before you can determine if you have a problem with RAM — including, "I don't have enough!" — you should find out how much is already in your system.
Click on the Windows Start menu and type in System Information.

A list of search results pops up, among which is the System Information utility. Click on it.

Scroll down to Installed Physical Memory (RAM) and see how much memory is installed on your computer.
Check your PC's current RAM usage
Right-click on the Windows taskbar and select Task Manager.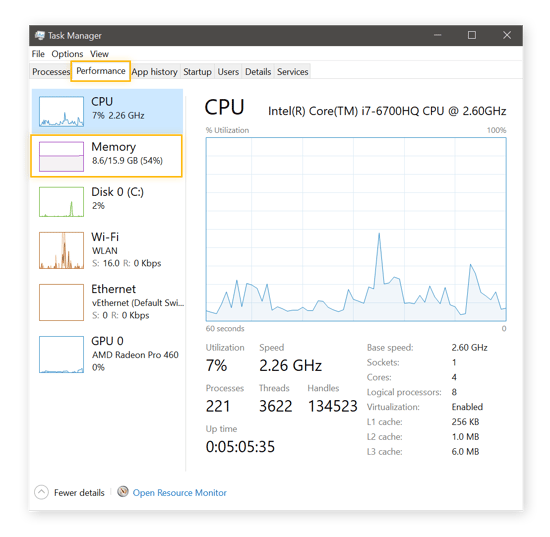 On Windows 10, click on the Memory tab on the left-hand side to look at your current RAM usage. Here you can see we're using 9.4 GB, aka 61% of the 16 GB of total RAM.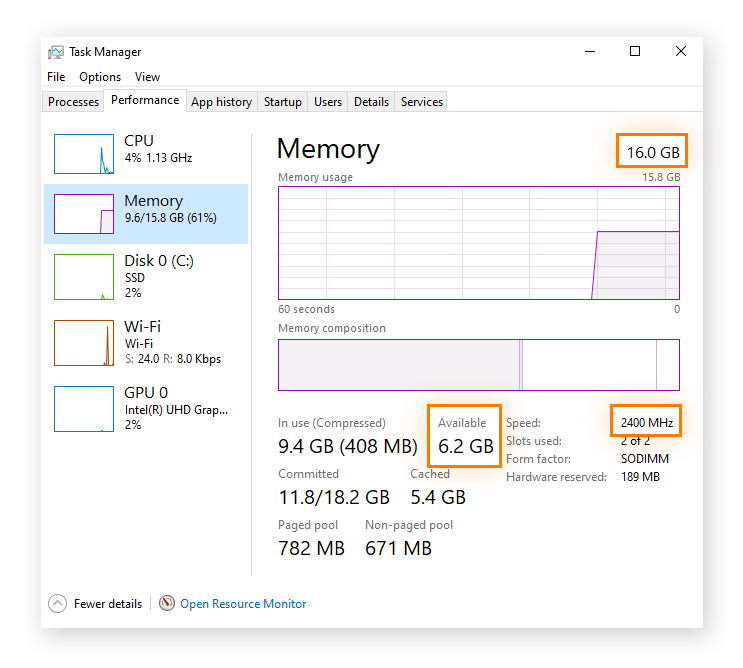 Windows 7 users will see their memory under the Performance tab. The Memory box shows our current RAM usage as 824 MB. Under Total you can also see we have 1,000 MB, or 1 GB, of total RAM.