When you are running your Windows system, a lot of junk files will be generated continuously and left over in your system C drive. For a long period of time, these accumulations of junk files will occupy a large space of your drive, which will slow down the running speed of your computer. In order to avoid that situation, you'd better clean up the C drive regularly. Formatting C drive is not an appropriate choice as it may cause file loss and system error. Well, in this article we will show you how to clean C drive without formatting.
Method 1: Delete Temporary Files in the C Drive
When you are running your operating system, many temporary files will be produced and stored in the C drive. So if you want to clean the C drive in Windows 10/8/7, you can regularly delete these temporary files to free up more space. If you don't know how to do this, check this article to know how!
Method 2: Uninstall Some Unnecessary Applications
Many programs are default to install in the C drive. These programs will also take up some space, which will make your computer slower and slower. Under this circumstance, you can uninstall some seldom used programs on Windows 10//8/7.
Step 1. Go to Control Panel, click Uninstall a program under Programs.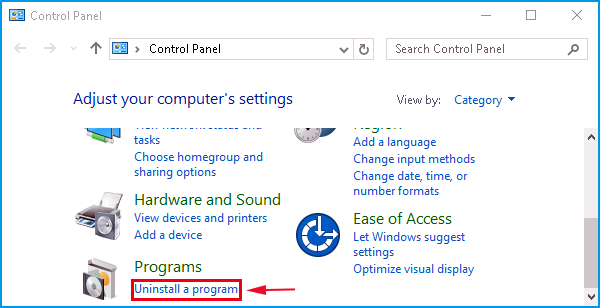 Step 2. Right click the programs that you want to delete and then choose Uninstall to remove it from your computer.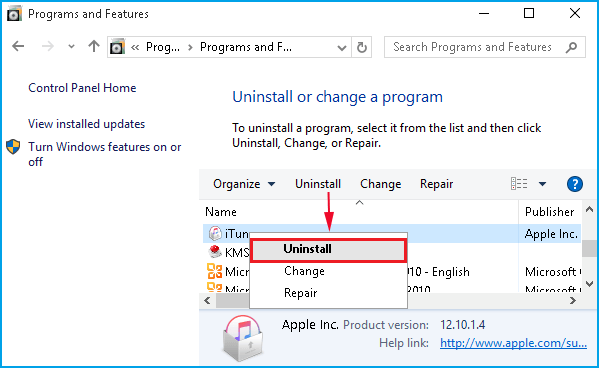 Method 3: Run Disk Cleanup to Clean the C Drive
Disk Cleanup is a very useful utility that you can make fully use of to clean useless and junk files and free up more space to make your computer faster. Now learn how to use Disk Cleanup to clean the C Drive.
Step 1. Open This PC/My Computer in the desktop, right click the C drive, and then choose Properties from the drop-down menu.
Step 2. Click the button of Disk Cleanup in order to delete some useless files from the C drive.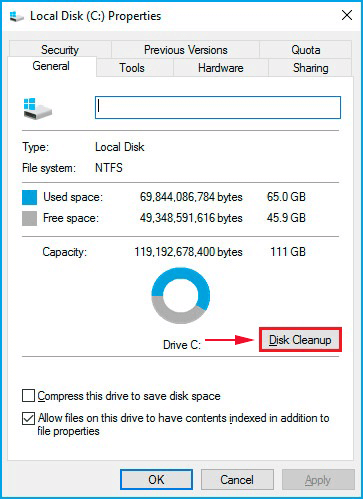 Step 3. Under the section of Files to delete, choose files that you want to clean up from the C drive and then hit the OK button to confirm your action.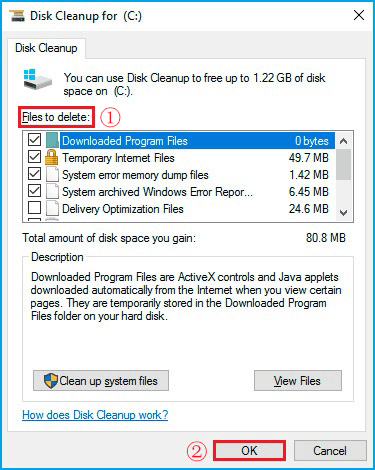 And click Delete Files to make sure your action if you are asked "Are you sure you want to permanently delete these files".