When you are running the Windows OS, the system can create temporary files and usually delete them automatically when they are useless. However, the temporary files may not be removed in some cases, for example, the program using the temporary file crashes suddenly. With the increasing number of undeleted temporary files, your disk space can be easily taken up. Here are 3 powerful ways for you to delete all temporary files in Windows 10.
1. Delete Temporary Files with Settings
Step 1: Open Settings and access System.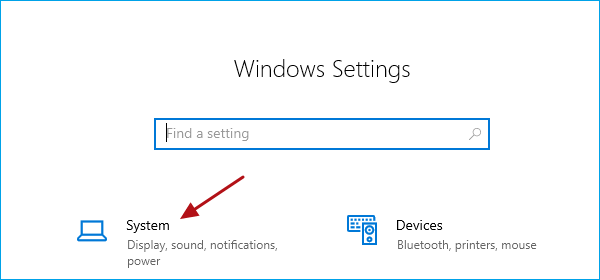 Step 2: Choose Storage and select This PC (the drive installed with Windows OS).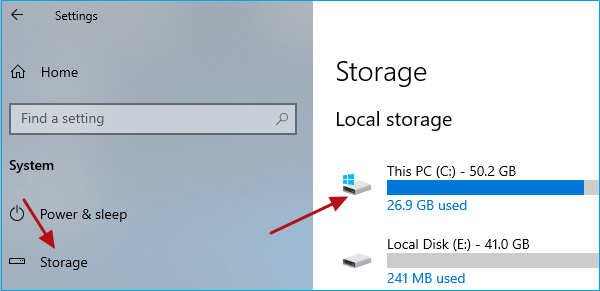 Step 3: Click Temporary files and then the temporary files will be scanned for details.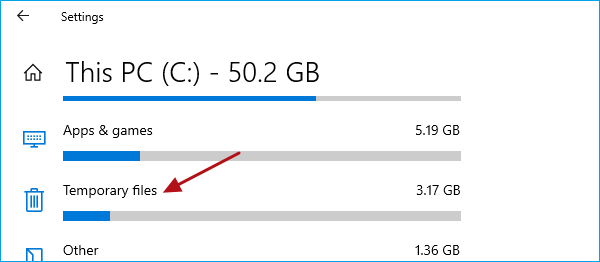 Step 4: Locate to the Temporary files option and check it.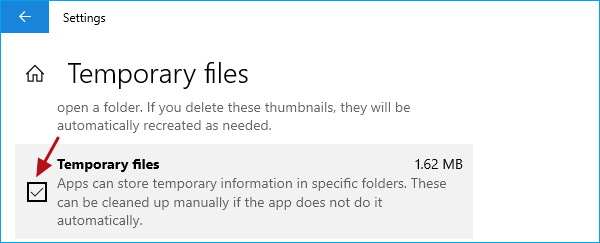 Step 5: Scroll the page to the top and click Remove files to delete temporary files in Windows 10.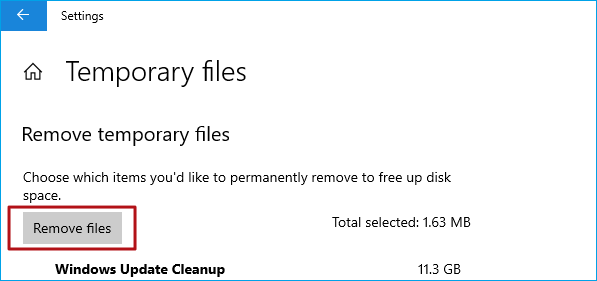 2. Delete Temporary Files via Disk Cleanup
Step 1: Search Disk Cleanup in the taskbar and open it.
Step 2: Select the system drive to clean up. Then hit OK.

Step 3: Under Files to delete, select Temporary files to remove and click OK to run the operation.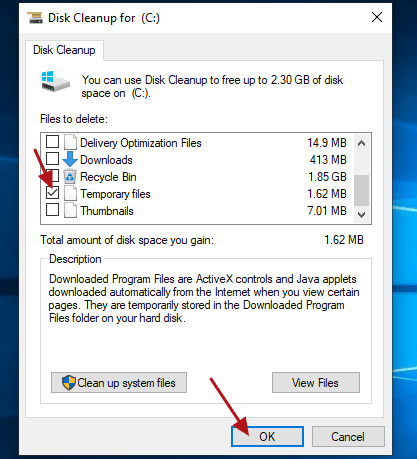 3. Delete Temporary Files Using CMD
It's an available way to delete temporary files in Windows 10 by using CMD and here is how.
Step 1: Type cmd in the taskbar and run it as an admin.
Step 2: Enter del /q/f/s %TEMP%\* in the cmd and press Enter to run this command.