If your PC has more RAM then it gets easier to transfer data, install updates, store data, and moreover, it also supports system software. But if your system has insufficient RAM then CPU has to work hard to perform tasks.
Here I am going to discuss about an error message "This PC doesn't have enough RAM" that is normally faced by Windows users while installing updates or upgrading their Windows OS to the latest one.
This issue appears when users tries to install Windows 10 on their PC but fails to do so because of insufficient RAM, programs that are consuming too much memory, lack of system requirements, infected with malicious files, etc.
In case your PC meets all the system requirements but you are not able to install Windows 10 and encounter the error message that says "This PC doesn't have enough RAM" or "This PC doesn't have enough memory" then here are the solutions for you.
Fix 1- Check the System Requirements
There is a possibility of This PC doesn't have enough RAM issue to occur when Windows does not meet the system requirements and install the updates.
Before installing Windows 10 on your PC or laptop, it is necessary to read the system requirements of the operating system.
According to Microsoft, Windows 10 requires at least 16GB of free hard disk for the 32-bit OS and 20GB for the 64-bit edition. Have a look at complete system requirement,
Processor:

1 gigahertz (GHz) or faster processor or SoC

RAM:

1 gigabyte (GB) for 32-bit or 2 GB for 64-bit

Hard disk space:

16 GB for 32-bit OS 20 GB for 64-bit OS

Graphics card:

DirectX 9 or later with WDDM 1.0 driver

Display:

800×600
Fix 2- Run Windows Troubleshooter
There is an inbuilt tool in Windows 10 operating system that helps in solving not only Windows update errors and issues but many others.
Try to run the troubleshooter and fix not enough memory to run this program Windows 10. Follow the below steps to do so:
Press

Windows

key
Go to

settings

Select

update & security

section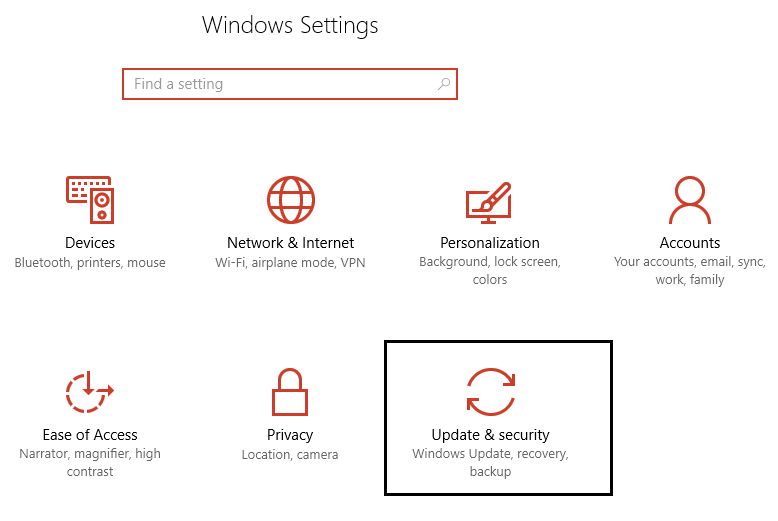 Click on

Troubleshoot

Now, under

Find and fix other problems

, see which of the apps installed is causing this issue and then run the troubleshooter
After the troubleshooting process is completed, try upgrading your Windows and see if there is any issue appearing or not.
Fix 3- Uninstall Unnecessary Programs
Having lots of apps installed in Windows 10 can also display not enough memory to run this program Windows 10 error.
Uninstall those apps that you no longer use and taking up memory. Follow the steps to uninstall the programs:
Click on

Windows

icon
Go to

settings

Select

Apps
Click on

Apps and features

Choose the apps that you want to uninstall and click on the

uninstall

button
This will empty the memory to complete the programs without any memory issue.
Besides this, you can try Revo Uninstaller to uninstall the programs. This tool will easily uninstall the programs from your system along with the leftover files of the deleted programs.
Fix 4- Reset your PC
If the error This PC doesn't have enough RAM still persists then reset your PC. This might help you to fix this issue.
To reset your computer apply the below-given steps.
Click on the

Windows

icon
Go to

Settings

Click on the

Update and Security
Select

Recovery

.
Under

Reset this PC

, click on

Get started

button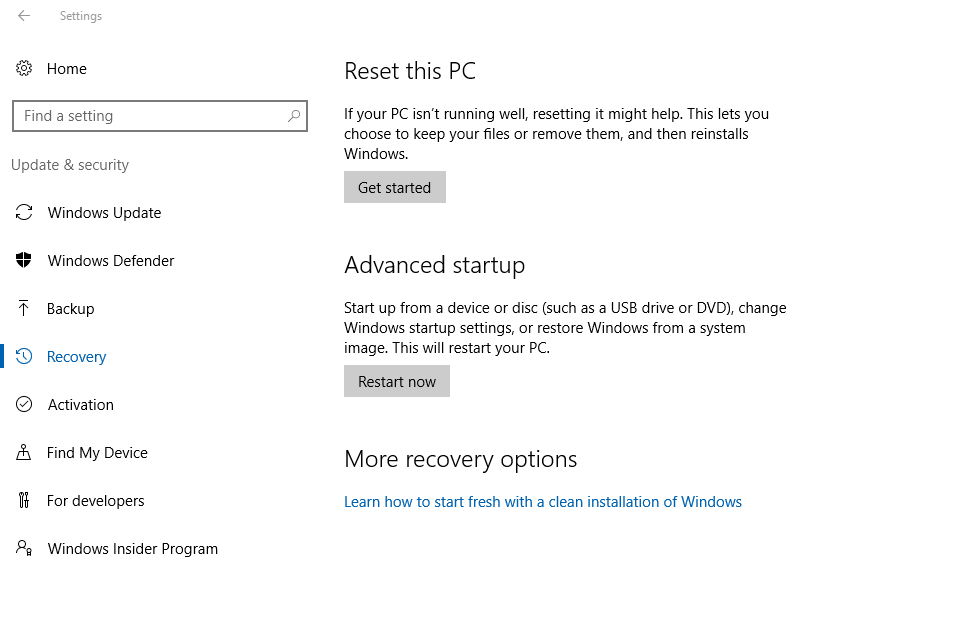 It will take a couple of minutes to complete the entire resetting process.
Once your PC is reset, try to install the update and see if no memory issue appears or not.
Fix 5- Add More RAM
If you still encounter this PC doesn't have enough RAM error then to fix this issue you have to add more RAM in your Windows OS.
Many a time insufficient RAM can cause your Windows system to crash or freeze and motherboard or CPU might also stop working properly.
Therefore, upgrading RAM will solve such issues and make your PC fast.
Fix 6- Close all those programs that use a lot of memory
There are processes running or the programs that is consuming too much memory. Because of this, no memory Windows 10 issue appears. So, it is advised to close all those processes to fix this issue.
Note: Do not close or disable the system process, if did then it will damage the operating system.
Open the task manager and follow the steps to proceed for closing programs:
Press

Windows + X

key
Select

Task manager

Click on

Processes

tab and then click on

Memory

to see the memory usage in your system by programs
Right-click on the programs that are using excess memory and click on

End task
This will free up the memory and then you can easily install the updates in your Windows 10.
Fix 7- Increase Virtual Memory
This PC doesn't have enough memory issue can be solved by increasing the virtual memory. If your PC is low on memory then the size of virtual memory is insufficient therefore increase the virtual memory.
Here are the steps to increase virtual memory:
Press

Windows + R

key
Type

sysdm.

cpl

and click

OK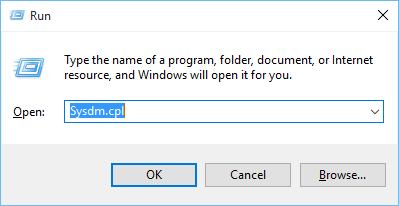 Click on

Advanced

tab and click on the

Settings

button under

performance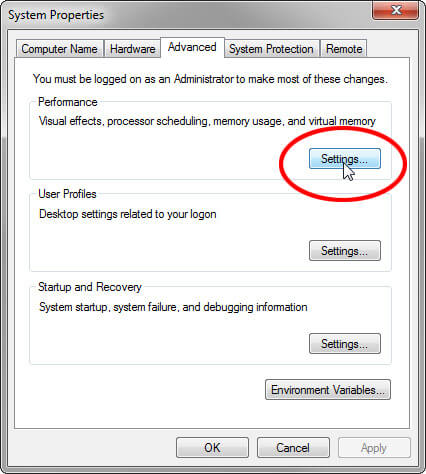 Now, in the

performance options

window, click on

Advanced

tab and under virtual memory click on

change

button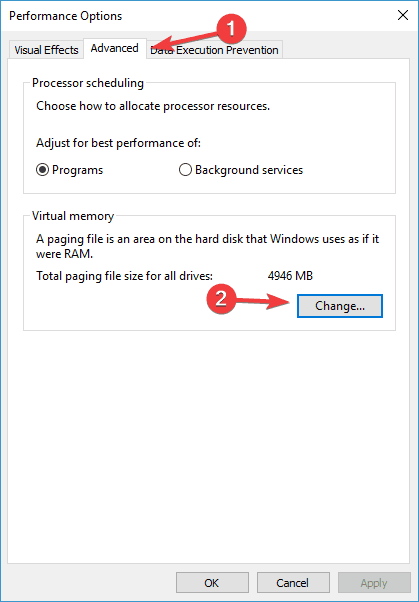 Unselect the

Automatically manage paging file size for all drive

box in the virtual memory window
Select system drive under paging file size for each drive and change the file size (MB)
Note: If you have decreased the page file size then it is mandatory to reboot the PC and if increased then it is not compulsory.
Recommended Solution To Fix Windows PC Issues
There are several internal issues in Windows PC that can interrupt daily tasks, updates, slow down the performance, and many others.
To fix all such issues try the PC Repair Tool. This tool designed by professionals and is easy to handle. All you have to do is download this tool and let it scan your entire system.
It will automatically detect the issues or errors that are harming your system and fix them automatically without any trouble.
This tool is user-friendly, even a novice person can use to optimize their PC performance and make them run smo0thly.